Buying new ATVs always excite us! Isn't it? However, have you ever wondered what you need to look for in an ATV before buying it? If not, then you should! After all, buying an ATV is a great investment. Whether you are buying a brand new or a used ATV there are several things that you need to look for before investing on it. So check out the following considerations for inspecting ATV bikes for sale –
Research Online
Before going for a test drive of the ATV bikes for sale you just found online, do make a research on it first. If you are planning to buy a used one then do learn about the model online before seeing it in person. By doing so you will learn about various issues that the model you are looking for could have. Read online reviews and articles from the owners of that model to find out the reliability of the machine.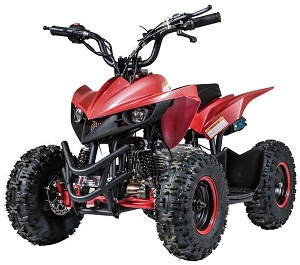 Technical aspects of Inspecting ATV Bikes for Sale
You must know how to check engine oil of your ATV. Pull out the measuring stick and take a look at what you are purchasing. If you find dirty oil then re-consider buying the ATV. Also check the air filter as you need to get assured that you are getting what you are paying for! Don't go for the exterior beauty of the machine! Check the internal things like engine oil, air filter and engine coolant.
From the exterior, the ATV might look perfect. But an abused vehicle will show the signs by checking things like the oil, air filter, and engine coolant.
Before starting the machine up make sure to check the engine coolant, but make sure the engine is cold else it might cause serious burns and injuries while trying to remove the radiator cap. If the engine is cool then check for debris and dirt inside and make sure that the coolant liquid is not low. If any of these things is spotted then understand that the owner was not taking good care of the machine and it might be loss for you to invest on it.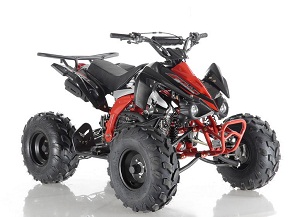 Once you are assured that the ATV you have chosen is fit internally, then make sure to start it yourself for a test drive. In some cases the seller tries to start the machine for you out of chivalry however this could be a sign of hiding any flaw of the machine! If you find it difficult to start the machine or if there is some strange noise during the start then do ask the seller about it. If the seller tries to avoid the question or does not have any answer to it then you must take the ATV for an expert inspection which will help you in finding out any deeper issues with the machine.
If you find the tires are worn out, old or bare then make sure to reconsider your choice! Although you might make it a reason for negotiating price but it is not a great deal for long run!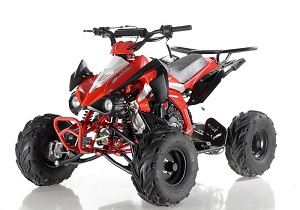 Are you planning to buy ATV for sale in Grand Prairie TX? Then we at 360 Power Sports sell the best ATVs in the business. As a licensed TaoTao, Kandi USA INC, ROKETA, Ice bear, and more ATV dealer, we are able to offer our customers the best prices possible on quality ATV for sale in Grand Prairie TX.
Our highly knowledgeable support team can answer all your questions and hook you up with items from our dedicated parts department if you already own one of our TaoTao ATVs. We carry spare parts for all of our ATVs which are 100% guaranteed to be in stock. To get the best ATV at the lowest price possible get in touch with us at 469-217-7070 or email us at sales@360powersports.com