As we are trying to come out of confinement that we have been subjected to due to the COVID-19 pandemic, having four-wheelers is an ideal way. Having such a vehicle will let us be outside and enjoy the fresh air while having the feel of adrenaline surge riding the four-wheelers. We at 360 Power Sports in Arlington, TX are presently offering 4 wheelers for sale in Dallas and so it is the ideal time to buy one and rush outside to enjoy it.
However, to make the correct purchase, it is wise to keep in mind the five tips we share here.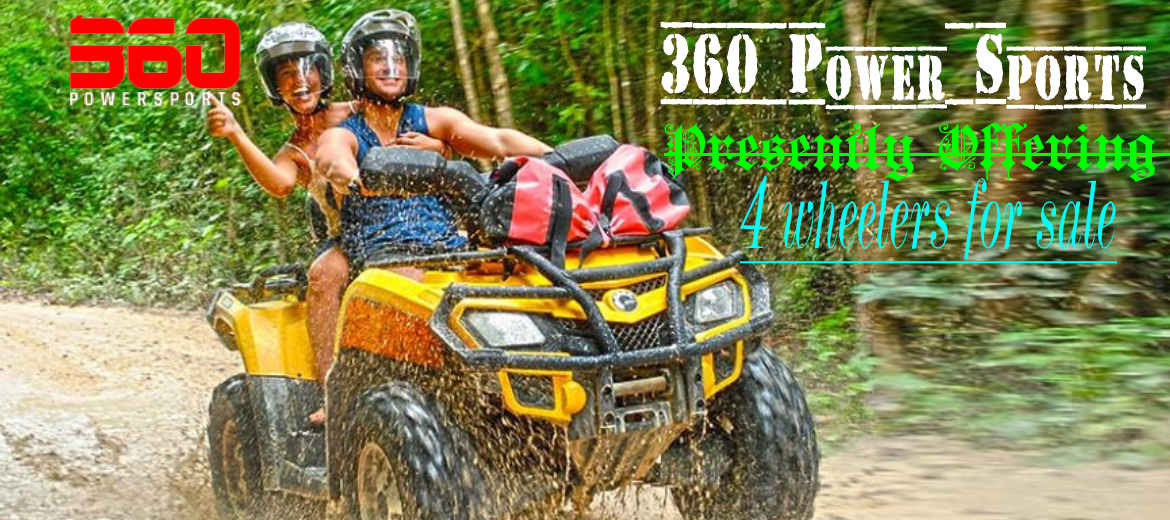 Types
There are different types of four-wheelers out there are, you need to buy the one that best suits your requirements.
UTVs are the largest and the primary purpose of having such a machine is for hunting, working, or carrying loads. Sports ATVs are lighter in weight and have more suspension. You can alter style and performance. There are high-performance 4 wheelers. These machines have bigger engines, more suspension and you can use these for racing. You can have 4 wheelers for kids and your kids can easily maneuver these machines.
Engine Power
It is not that all 4 wheelers are the same. It is not that you are ready to drive a powerful four-wheeler. You need to select the engine power according to your skill level. If you have the skill, then you can manage a powerful machine. 70 CC is ideal for children up to 11 years, 70 CC to 90 CC is suitable for children between 12 to 15 years, and 125 CC to 250 CC is perfect for the teens.
Tires
You need to inspect the tire of the four-wheelers before you buy one. You need to examine the number of piles and type of tread before you buy as the tire need to be according to the terrain where you will ride the machine.
It would be best if you had angle tread for muddy trails. The paddle or scoop tread is ideal for sand. You need to buy an all-terrain tread if you desire to ride in a variety of terrain.
Electric or Gas
It is best to buy an electric version than the gas one. Electric 4 wheelers are less costly and require less maintenance than a gas one. You need to make sure that the four-wheelers have a full charge before you go out if you buy an electric one.
New or Used
Some may say that it is wise to buy a used one, as it is less expensive. However, we feel that buying a new one is less costly in the long run as there will not be any repair or repainting requirement. Moreover, a new one will have warranty coverage, which the used one will not.
We at 360 Power Sports in Arlington, TX, at present offering four wheelers for sale, so it is the ideal time to buy one. Their prices are affordable. However, even then, if you face financial hardship, you can now take advantage of the buy now and pay later option.